Custom Automation
Cell Design for Short Run Production Processes
The team at JTM Engineering & Development has been designing and customizing tooling at Janesville Tool since the 50s. JTM is the natural extension of that long tradition of custom tooling manufacturing. Given our background we're confident there is no better automation shop for small, flexible, and deployable assembly automation cells.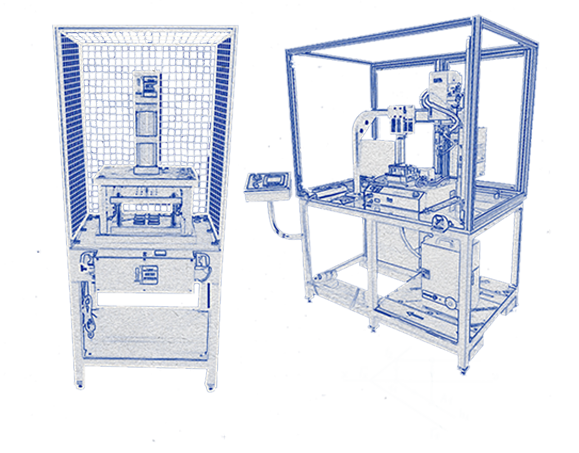 Automation Cells
Fully Customized

for Your Processes

Our engineering team specializes in helping manufacturing facilities automate manual processes and optimize existing automation cells. Production facilities come to us for cells to help them complete on-line and off-line assembly, downstream assembly, and pre-staging processes. Some of the industries we work with include:
Healthcare
Clean Rooms
Aerospace
Automotive
Electronics
Agriculture
Appliances
Food Packaging
Mining
Engineering Tables for Robot Cells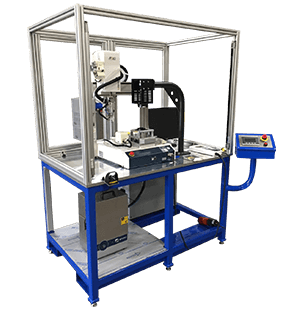 Tables
We manufacture solid mounting platforms for PLCs, presses & dies, pneumatic actuators & more. We offer several standard sizes as well as customized options to fit any controllers, actuators or safety equipment you need.
x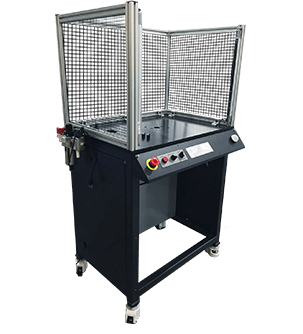 Guarding
Working from your designs and specifications we can build custom machine guarding to keep your employees protected from moving actuators. Many of our platforms include features such as caging, contact buttons, and light curtains.
x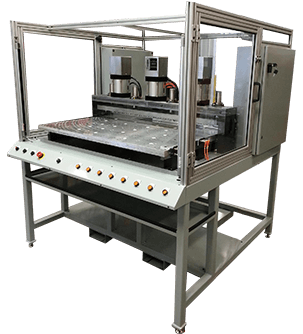 Frames
You design it, we'll support it. We can build custom support frames for an existing automation cell design and let you add the controls, actuators, power supplies, etc.
x
American Made Integration Cells
Everything we build at JTM Engineering & Development is manufactured right here in Wisconsin. We keep as much of the production in-house as possible to make sure we're providing a product with the tightest tolerances and best fit and finish possible.